Aroldis Chapman Off the Hook In Dom. Violence Case ... No Charges ... Injured Hand Punching Door
Aroldis Chapman
Off the Hook In Dom. Violence Case
Injured Hand Punching Door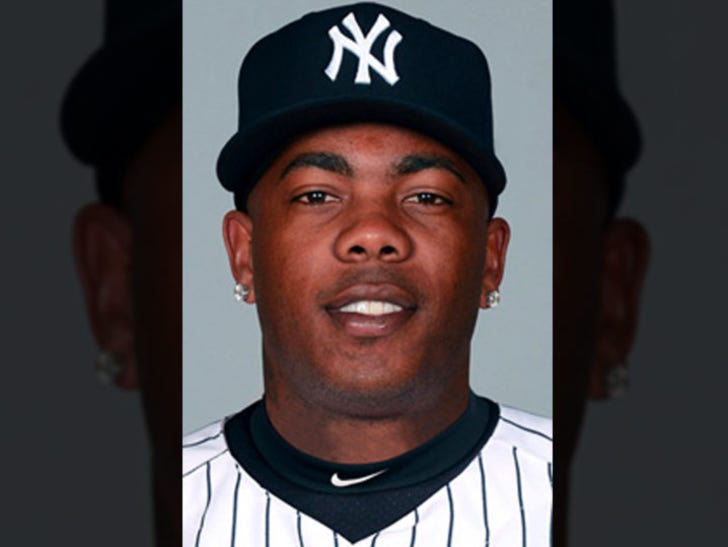 Exclusive Details
10:42 AM PT -- The State Attorney released a memo explaining its decision to not file charges -- and in the note, revealed several details from the investigation.
One of the interesting notes ... investigators say Chapman admitted to injuring his hand (didn't say which hand) when he punched a car window following an argument with his GF that night.
The document does not explain the extent of the injury.
Chapman also told investigators he did NOT punch his GF during the argument -- but rather "poked her on the left shoulder and told her not to talk to him like that."
As for the gun, prosecutors say no one ever actually saw Chapman fire the gun -- but even if he did, it was on his private property and didn't violate any Florida laws.
NY Yankees pitcher Aroldis Chapman will NOT be prosecuted for an alleged domestic violence incident involving his girlfriend back in October ... TMZ Sports has confirmed.
As we previously reported, Chapman's girlfriend told police he attacked her on Oct. 30th -- choking and pushing her -- after she got suspicious about something on his cell phone. Chapman allegedly went to his garage and fired off several rounds by himself, but no one was hit.
We're told the case was kicked over to the Florida State Attorney's office for review -- but officials tell TMZ Sports ... prosecutors ultimately decided not to move forward with criminal charges against 27-year-old Chapman because there was not enough evidence to get a conviction.
After the allegations went public, the NY Yankees signed Chapman -- with owner Hal Steinbrenner saying he believes the pitcher is "innocent until proven otherwise."