Chris Brown Accuser Slapped With Lifetime Ban At His Favorite Club
Chris Brown Accuser
Banned for Life
From His Fave Nightclub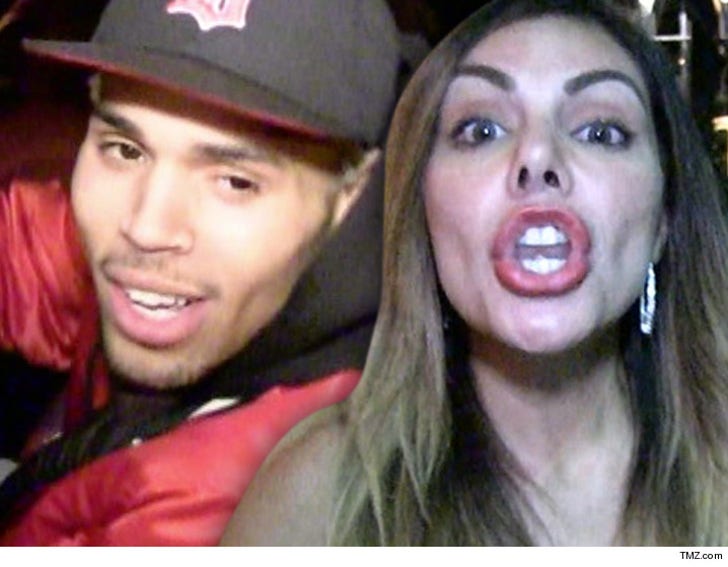 EXCLUSIVE
9:00 AM PST -- Liziane tells us she's done nothing wrong during her times at 1 OAK ... and if the club had to choose her or Chris -- of course they'll pick the singer -- just like they did at Drais where Chris has a big contract.
Liziane Gutierrez -- the woman who accused Chris Brown of punching her in Vegas -- is now persona non grata at one of L.A.'s hottest clubs.
Sources connected to 1 OAK on the Sunset Strip, tell TMZ there's now a lifetime ban on Gutierrez ... and it's definitely retribution for the Chris situation.
We're told CB is a close friend of the owner and a loyal, frequent customer. Translation: he spends a lot of money at the club, tips well and knows all the right people -- so, Gutierrez loses the popularity contest ... at least at 1 OAK.
The ban explains why our photog spotted Liziane getting denied by 1 OAK's door guys on Tuesday night. Chris and crew were already inside partying.
A PR rep for 1 OAK had "no comment."