Doc Rivers -- I Don't Think Fight was Booze Fueled
Doc Rivers
I Don't Think Fight was Booze Fueled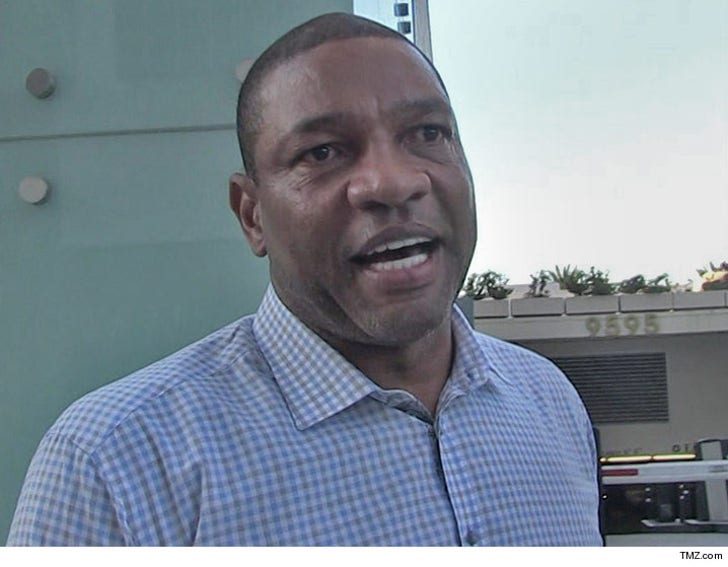 Breaking News
Doc Rivers says he does NOT believe alcohol was a factor in the Blake Griffin fist fight ... and confirms the NBA star and the man he punched were "good friends" before things got violent.
Rivers talked to reporters before the Clippers game on Tuesday -- and said Blake is learning a hard lesson about how to behave like an adult.
"We have to learn lessons and sometimes we have to learn it the hard way ... and this is one hard way. This is a hard lesson for Blake."
When asked specifically if the two men were drunk during the fight -- Rivers said, "They're grown men. They're at the legal age that they can have a drink but I dont think honestly alcohol had anything to do with this."
So, what triggered the fight? Still seems to be a mystery.