Johnny Manziel -- Ex-GF To Cops -- I'm Worried About Him
Johnny Manziel
Ex-GF To Cops ...
I'm Worried About Him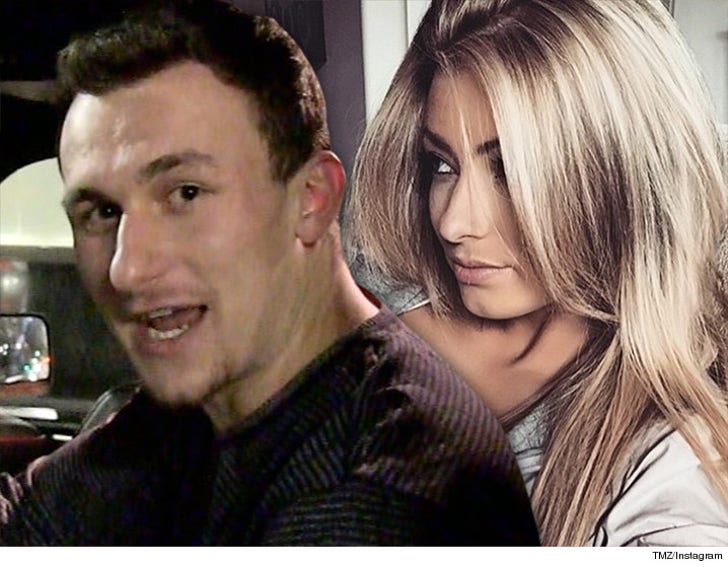 Exclusive Details
Johnny Manziel's ex-girlfriend told police she was worried about the well-being of the QB after a domestic incident early Saturday morning ... this according to the Fort Worth PD.
The FWPD says they recieved a call around 2 am this morning of a possible assault and made contact with a "23 year old female who stated she was involved in a disturbance with her ex-bf earlier in the evening in Dallas."
As TMZ Sports previously reported, Manziel and longtime girlfriend Colleen Crowley had apparently broken up in recent weeks -- and scrubbed their social media accounts of each other. The report does not mention Crowley by name but her age and information sync up.
Cops say when they made contact with Manziel's ex, she was uncooperative. Then there's this ... cops say Manziel's ex told them she was concerned about "the well-being of her ex-boyfriend." So the FWPD launched a full scale effort to find Manziel -- searching the area with the assistance of an "Air One Unit."
Ultimately cops say they determined Manziel was "safe and in no danger" and now officials are continuing the investigation to determine if a crime was committed.