Rihanna: Meltdown at the Grammys
Rihanna
Meltdown at the Grammys
Rihanna was screaming and hysterical before she bailed on the Grammys, but there are conflicting stories about what triggered her outburst.
Sources connected with the show and several sources who were not connected but present at the show tell TMZ ... the singer was loudly expressing displeasure over her rehearsal. They say she was loud and upset and, as we first reported, bailed on the event.
Rihanna's people say she had a medical issue ... bronchitis that was so bad she could not perform and that's why she left. Sources close to RiRi tell us she was too upset to stay and watch the show.
It's interesting ... Rihanna sang flawlessly two nights before the Grammys at a Lionel Richie charity event. Several sources say her voice was also great at the Grammys rehearsal.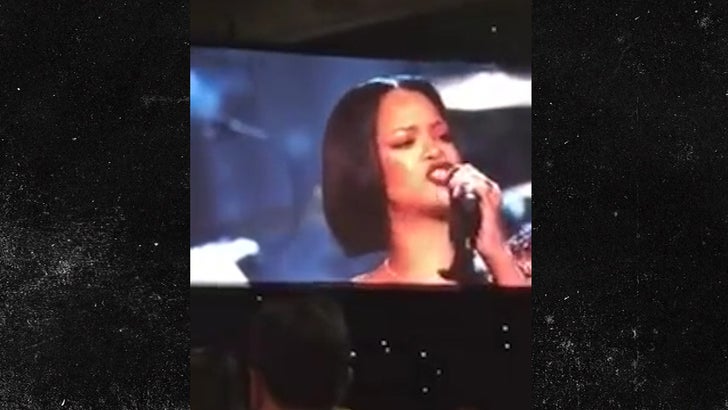 YouTube