Joe Rogan Says There's No Way McGregor Retires, Unless ...
Joe Rogan
No Way Conor McGregor Retires
Unless ...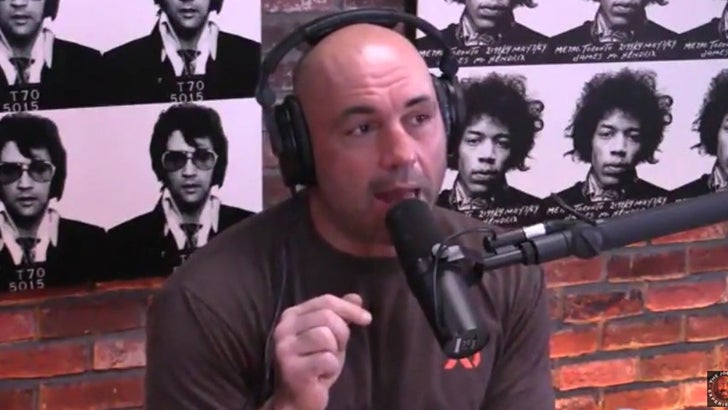 'The Joe Rogan Experience' Podcast
Joe Rogan ain't buyin' Conor McGregor's retirement tweet ... saying there's no way McGregor will hang 'em up "unless he got f*cking head kicked today and knocked into oblivion."
Rogan made a couple of interesting points ... noting McGregor was ringside at an MMA fight in Dublin earlier this month, in which a fighter was beaten so badly, he died from his injuries ... and Conor may have been affected by what he saw.
He also noted McGregor came thiiiiis close to retiring from MMA right before he got his first deal with the UFC -- because some of his close friends were having health issues.
But all that aside, Rogan says he just doesn't believe the announcement is legit -- saying, "There's no way, he'd do it like this."