Johnny Manziel's BFF Off the Hook In Hollywood Crash
Johnny Manziel
BFF Off the Hook
In Hollywood Crash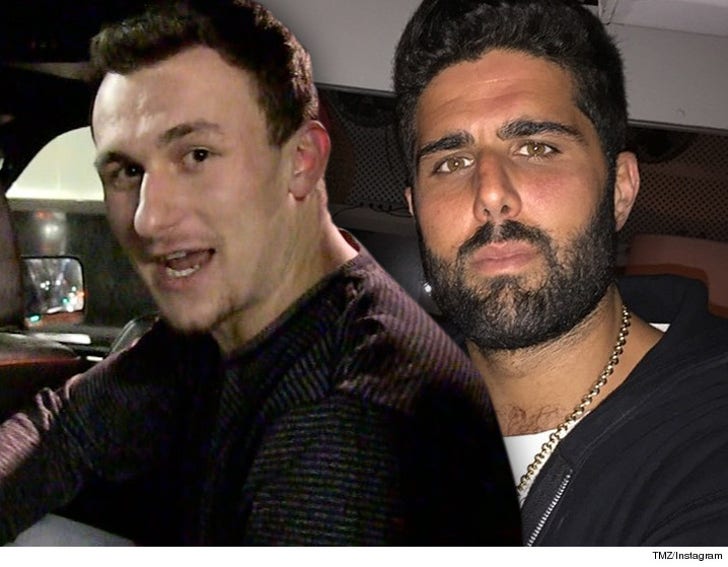 EXCLUSIVE
Johnny Manziel's party pal OVO Ryan is officially off the hook in a hit and run investigation stemming from a crash on the Sunset Strip ... TMZ Sports has learned.
We broke the story ... Manziel told cops he was a passenger in a Mercedes-Benz S550 that crashed into a light pole after partying in Hollywood last month. The driver allegedly fled the scene.
Witnesses told cops OVO Ryan was the driver -- and recognized him by his beard. But now, we've learned officials will NOT press charges against him due to "insufficient evidence."
Our sources tell us ... the investigation showed there was essentially no damage to the light pole ... and prosecutors feel like it's a case of no harm, no foul.
As for Manziel, he was never accused of any wrongdoing -- but it's one less legal headache he'll have to deal with.