'Maze Runner' Star Dylan O'Brien Ravishing As Ever ... Broken Face And All
'Maze Runner' Star Dylan O'Brien
Ravishing As Ever
... Broken Face and All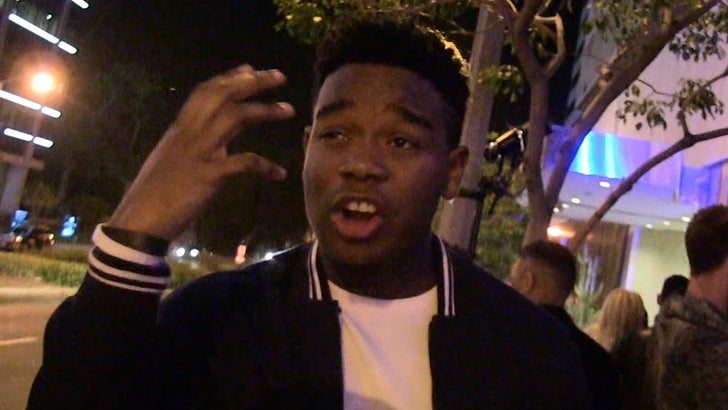 TMZ.com
Dylan O'Brien -- the star of the 'Maze Runner' movies -- is still a beautiful specimen to be worshiped despite a broken face ... so says his co-star Dexter Darden.
We caught up with Darden, who gave us the lowdown on EXACTLY what happened during O'Brien's on-set accident. Production on "Maze Runner: The Death Cure" has been postponed while Dylan recovers.
Check out the vid ... Darden reveals how his pal is healing, and specifically ... how his face is doing. His fans will love this.