NBA's Drew Gooden: I Totally Snuck In The White House ... And Played Basketball
NBA's Drew Gooden
I Totally Snuck In The White House
And Played Basketball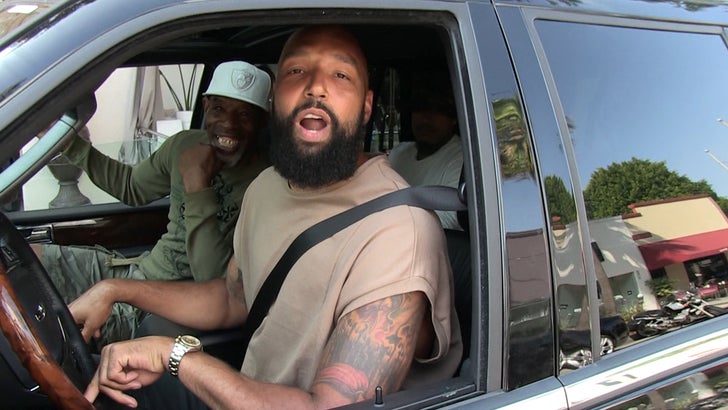 TMZSports.com
Secret Service ain't gonna like this ... NBA player Drew Gooden says he's been to the White House to play basketball ... but not with Obama ... claiming to TMZ Sports HE SNUCK on B.O.'s home court and hooped out.
Drew plays for the Washington Wizards ... so when we got him out in L.A. we wanted to know if he's ever gotten to ball with the Prez ... who's of course a rabid hoops fan.
That's when Drew laid it on us ... saying he's never run with Obama ... but insisting he somehow made his way onto the first residence to play a little pick-up.
Joking? Maybe. Perfectly good explanation? Probably. Major cojones to say it publicly?