Khloe Kardashian Droppin' That Booty On Odell Beckham Jr.
Khloe Kardashian
Droppin' That Booty
On Odell Beckham Jr.
TMZ Sports obtained pics of the two getting super close at Drake's pool party in Hidden Hills on Memorial Day ... with Khloe droppin' her big ol' butt right on top of the NY Giants superstar.
The pics were taken around midnight -- and our sources inside the party tell us KK and OBJ were "definitely into each other" and "looked like a couple."
By the way, in case there was any doubt the woman in the pics is Khloe -- we found video of KK wearing the same exact dress and Yeezy shoes at a different pool party earlier that day.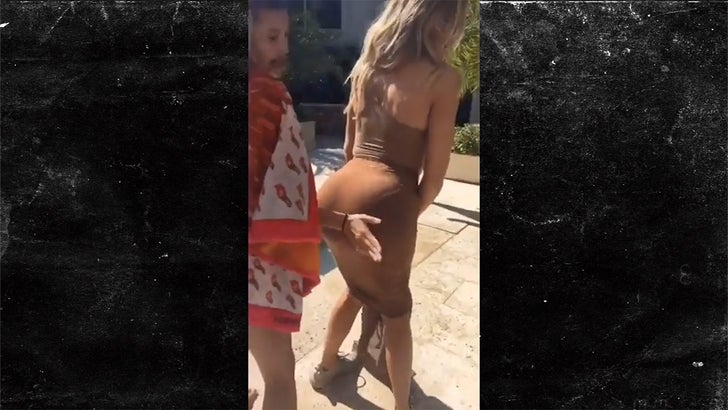 Instagram