Mama June: I'm Going On A Strip Tour!
Mama June
I'm Going On
A Strip Tour!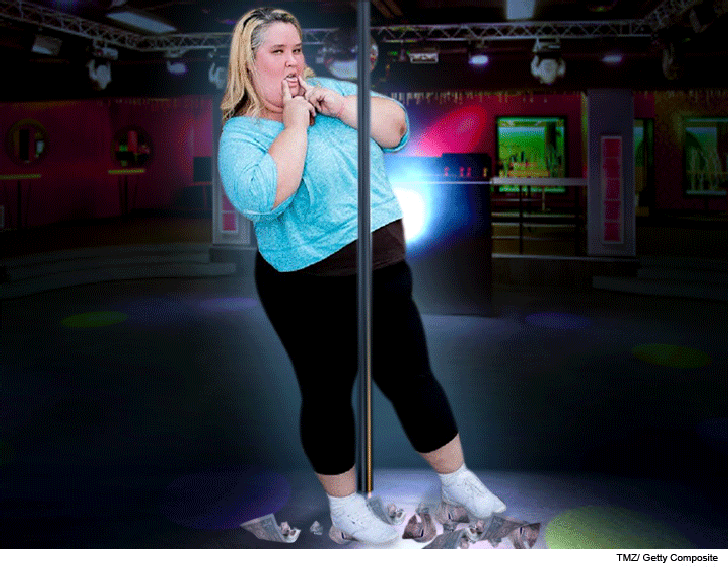 EXCLUSIVE
Mama June will be hitting the road this summer, headlining a strip club tour and making a ton of cash in the process.
TMZ has learned June was such a hit at strip clubs this past year that she has booked 4 June appearances -- Baltimore, Oklahoma City, Los Angeles and Vegas -- that will cash her out over $20k total!
Mama June is no Blac Chyna when it comes to her rider demands, only asking for a hotel room and business class air fare. However, when she heads to Vegas she will be flying on a private jet with the other hosts of the night -- porn star Jesse Jane and "Little Sassee Cassee."
Leave your dollar bills at home though ... June's just doing meet and greets.