Sylvester Stallone Drops $84k to Ice His Wrist!!!
Sylvester Stallone
Drops $84k to
Ice His Wrist!!!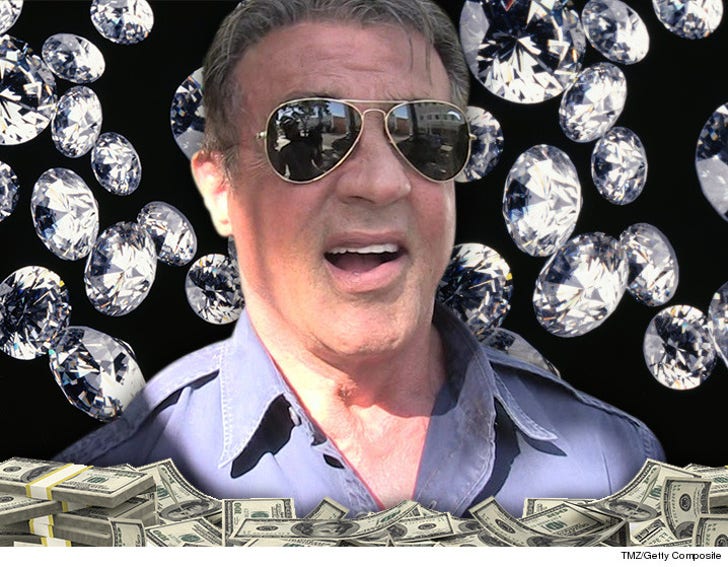 EXCLUSIVE
Sylvester Stallone and Rob Kardashian are practically blood bros -- if they bled diamonds and gold -- since Sly just dropped big bucks for a Rolex from Rob's favorite jeweler.
Sources familiar with the deal tell us Stallone hit up celeb jeweler, Nick Bhindi for an 18k white gold GMT Master II -- which just sounds expensive, right? It is.
We're told the diamond and sapphire-encrusted piece set Rocky back just over $84k.