'Finding Dory' is a Cash Cow for Fish Stores But Deadly for the Fish
'Finding Dory'
Cash Cow for Fish Stores ...
Deadly for the Fish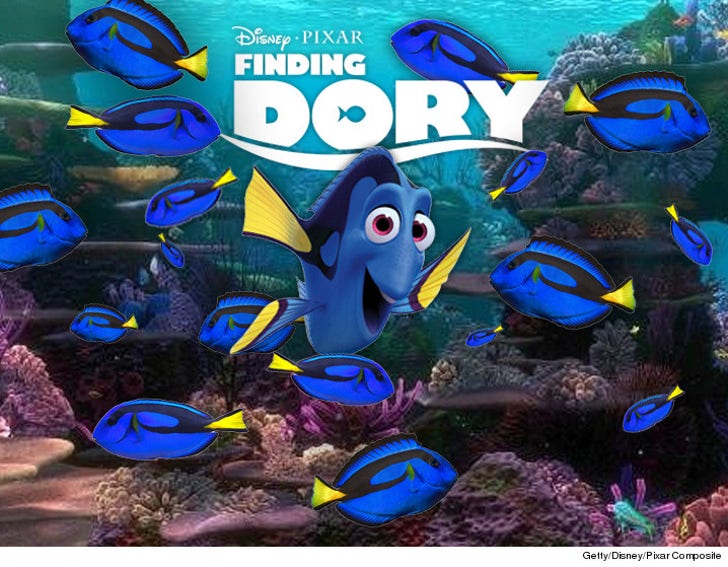 EXCLUSIVE
Disney's "Finding Dory" is causing a rift in the exotic fish community ... which believes the movie could bring a financial boom -- but also massacre the fish population.
We called a bunch of fish dealers who say they've stocked up on blue tangs -- Dory's species -- expecting a rush once the movie premieres. The same spike happened for clownfish after "Finding Nemo."
Tangs ain't cheap -- one goes for $40 to $60 ... So there's big money to be made.
But many experts told us they're worried tons of blue tangs will die when parents flock to buy the fragile fish for kids because tangs require a very specific, exotic tank setup. As one enthusiast put it ... fish novices "will kill these creatures."
One store owner sounded like he had PTSD from the 'Nemo' craze, and said he's stocking ZERO blue tangs ... just to avoid the "screaming kids."