Team Germany Coach: Sorry For Butt Scratch 'N Sniff
Team Germany Coach
Sorry For Butt Scratch 'N Sniff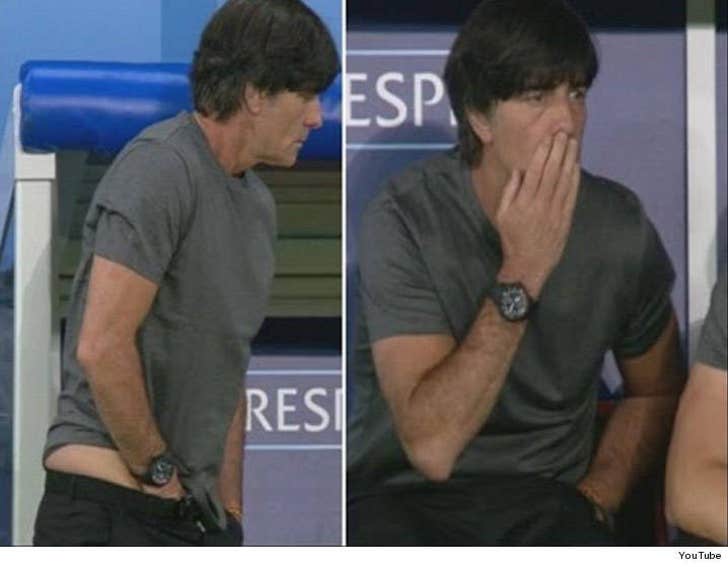 Breaking News
The coach of the German national soccer team is apologizing for scratching his crotch and butt during a game AND IMMEDIATELY SNIFFING HIS FINGERS!!
The video went viral during the Germany vs. Ukraine match earlier this week ... when Joachim Löw was caught on camera digging down below and then taking a big whiff of the scent.
Now, Joachim is apologizing ... telling the media, "I saw the pictures as well and obviously sometimes you do things subconsciously. It happened and I am sorry."
"It was adrenaline and concentration. I will try to behave differently in the future."