Von Miller: 'No Chance' I'll Play in 2016 Under Franchise Tag
Von Miller
'No Chance' I'll Play in 2016
Under Franchise Tag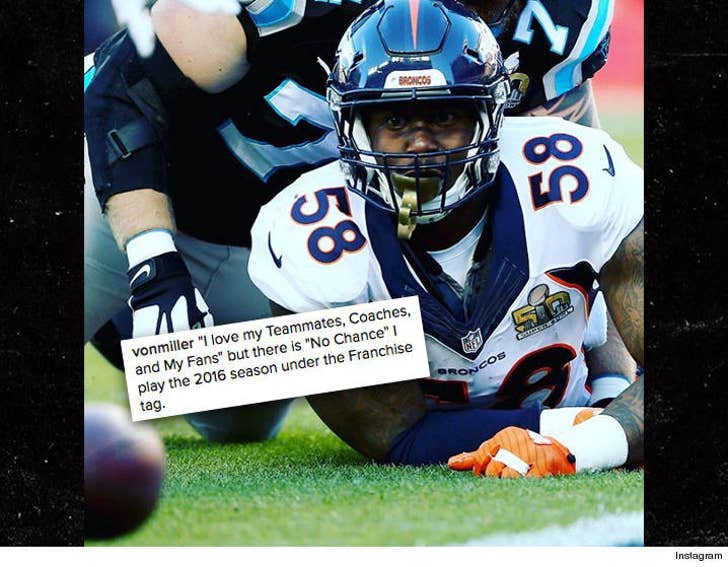 Breaking News
Von Miller is apparently threatening to sit out the 2016 season if he can't get a new deal done with the Denver Broncos.
Miller just posted on Instagram -- "'I love my Teammates, Coaches, and My Fans' but there is 'No Chance' I play the 2016 season under the Franchise tag."
The Broncos used the franchise tag on Miller back in March -- which means he'd make the average of the top-salaries of his position for the year ... which is roughly $14 mil.
But Von wants more ... WAY MORE ... recently shutting down a 6-year $114 million deal with $40 mil guaranteed.
And if he doesn't get it ... Von says straight up -- he ain't playin'.
It's a much different stance than he took during an interview that surfaced Wednesday with Chelsea Handler -- in which he stated he would NOT sit out the season.