Adrien Broner: About Diamonds ... Drops $165k On Mega-Chain
Adrien Broner
About Diamonds
... Drops $165k On Mega-Chain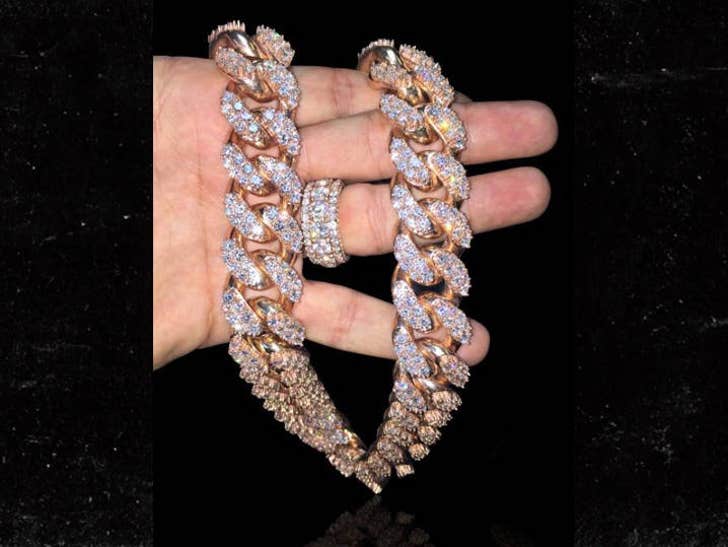 EXCLUSIVE
Adrien Broner hasn't hit Floyd Mayweather levels of spending swag yet ... but boy is he trying ... this time dropping a whopping $165k on a diamond & gold neck rope.
We spoke to Joe Avianne of Avianne Jewelry & Co. in NYC and he tells us AB stopped in this past Monday and copped what he called "a pretty serious chain."
What does "pretty serious" look like? Apparently it looks like 14 carats of yellow gold (weighing 1,200 grams), and 130 carats in VVS F colored diamonds.
BTW, we're told "F colored" diamonds are by far the most rare and sought after ... so Broner is kinda wearing a unicorn around his neck.
A unicorn that costs $165k ... actually seems like a bargain.