LeBron James -- Props From Obama ... 'Happy for King James'
LeBron James
Props From Obama
... 'Happy for King James'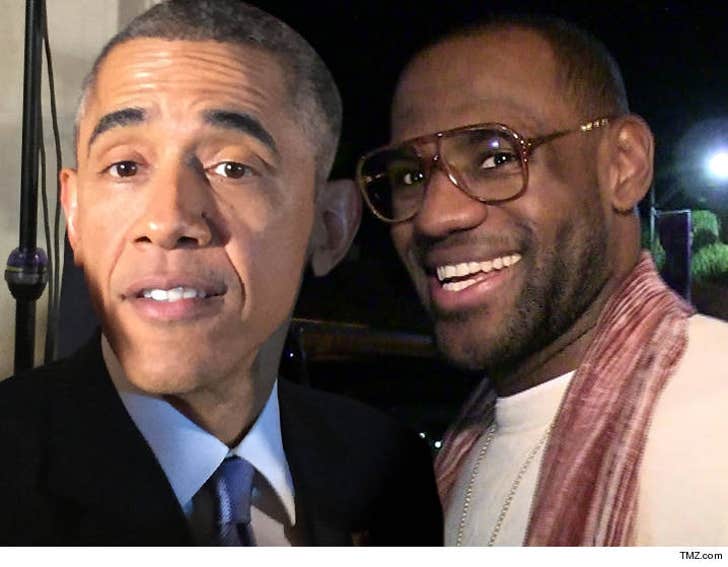 Breaking News
Didn't take long for President Obama to weigh in on the NBA Finals -- with POTUS taking to Twitter to dap up LeBron and the Cavs for shocking the Warriors in Game 7.
"What a game and what a series for the @Cavs," Obama tweeted roughly an hour after the game ... "Happy to see @KingJames bring it home for Cleveland!"
LeBron reacted to the tweet live on NBA TV.