Johnny Depp, Terrorist Threat At Movie Premiere Foiled By LAPD
Johnny Depp
Drone Operator Arrested at 'Alice' Premiere
Cops Feared Terrorism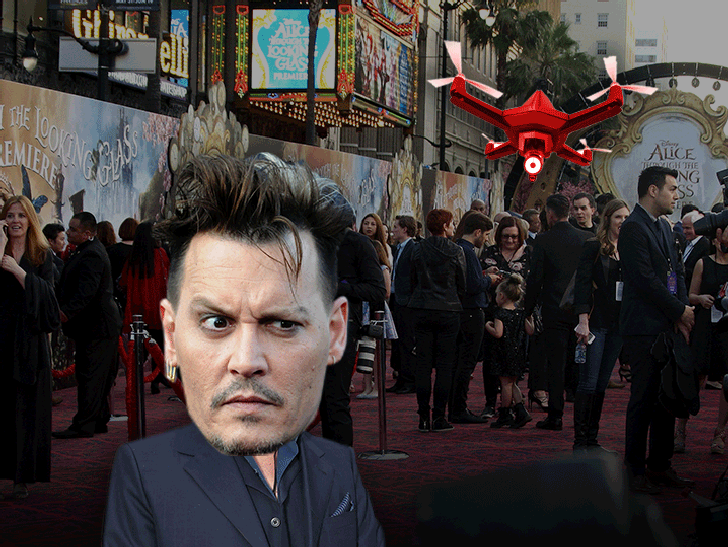 EXCLUSIVE
Johnny Depp and the cast of "Alice Through the Looking Glass" -- along with hundreds of fans -- were exposed to a possible terrorist threat at the hands of a drone operator who flew his aircraft over the red carpet premiere ... this according to the LAPD.
A drone flew 50 feet above the crowd at the "Alice Through the Looking Glass" screening at the Dolby Theater on May 23rd in Hollywood. By law the drone must be 500 feet from the crowd and 400 feet in the air.
An LAPD chopper buzzed the area and spotted the 31-year-old drone operator in a nearby parking garage.
The man was arrested, but cops weren't satisfied. They got a search warrant -- obtained by TMZ -- which allowed them to seize the man's computers, cellphones, tablets, disks, hard drives, videos and other items, to determine if he had any terrorist connections.
Law enforcement sources tell us they found no evidence of any terrorist connection.