Sherri Shepherd -- Want My Fans' Bank Info? Here Ya Go!
Sherri Shepherd
Want My Fans' Bank Info? ...
Here Ya Go!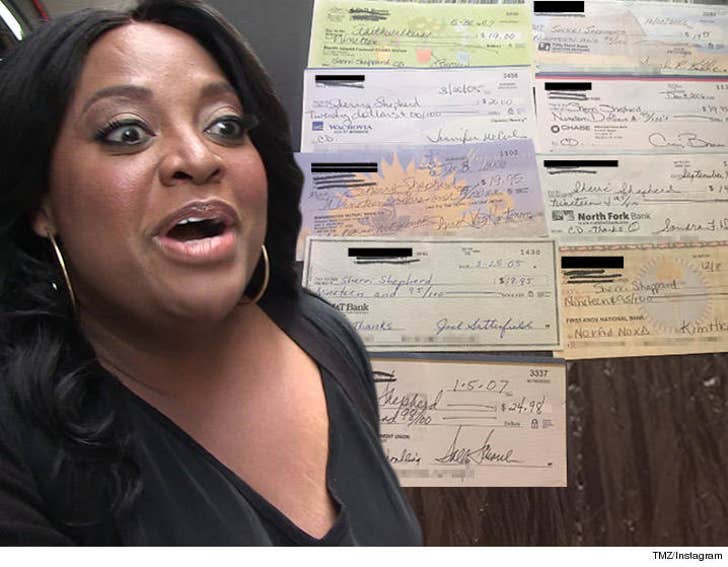 Breaking News
Sherri Shepherd just rolled out the red carpet for any enterprising thieves on the Internet ... by posting a bunch of checks from fans without blurring their accounts.
Shepherd says she was doing some cleaning when she came across the old uncashed checks from fans who had purchased CDs at her stand-up comedy gigs. Sherri decided to post 'em on IG and was nice enough to scratch out the fans' addresses, but left the account numbers visible (sorry crooks, we didn't).
The pic was bombarded by comments telling her to take it down, which she did after 45 long minutes. HUGE oops!
Hello? Identity theft dept, please.