Kanye West: 'Famous' Naked Celebs Get Mini-Mized
Kanye West
'Famous' Naked Celebs
Get Mini-Mized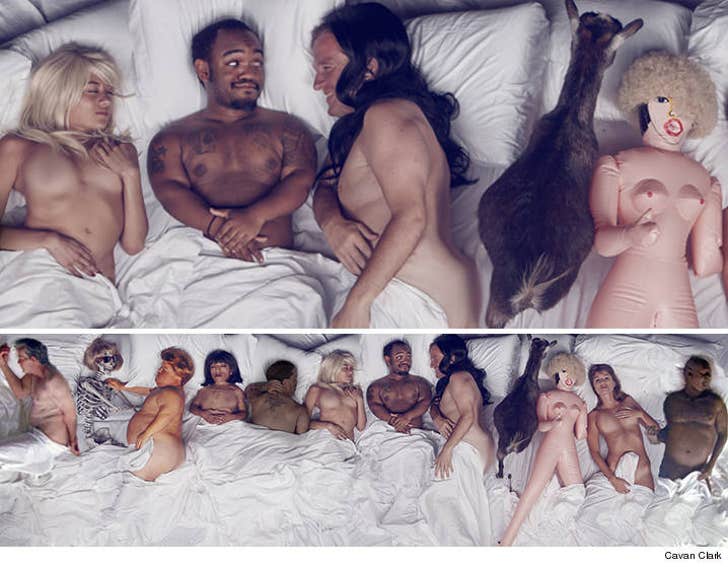 EXCLUSIVE
Kanye West's naked homage just got weirder, courtesy of showman Jeff Beacher ... who re-shot the image from the "Famous" music video -- complete with himself as Kim Kardashian!
Never one to miss a chance to promote -- Jeff got some of the stars from Beacher's Madhouse together under the sheets for the hysterical shot. Rumor is the Madhouse is coming back to Hollywood's Roosevelt Hotel soon ... so, we're guessing Jeff saw this as the perfect way to introduce ... mini-Taylor Swift!
No one from Kanye's "Famous" image was spared in the spoof. Amber Rose got the blow-up doll treatment, and Vogue editor-in-chief Anna Wintour is merely a skeleton.
Ray J got the shortest end of the stick though.