NFL Legend Eric Dickerson: My Future Son-In-Law Is No Rapist
NFL Legend Eric Dickerson
My Future Son-In-Law Is No Rapist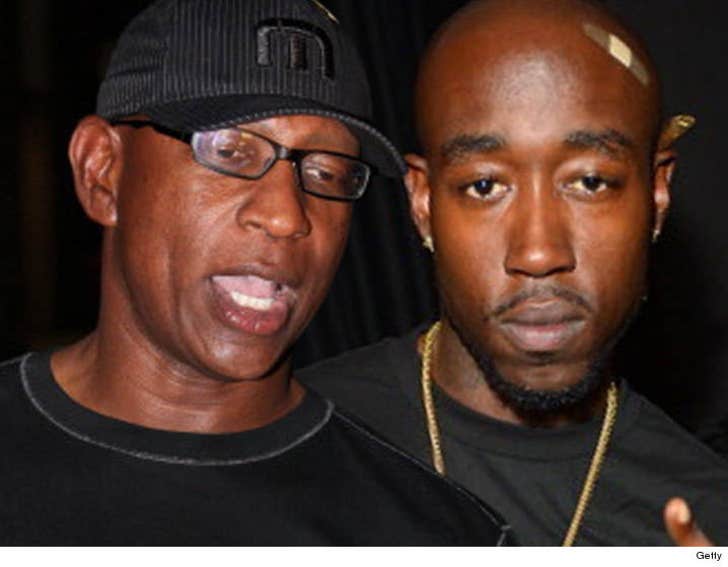 EXCLUSIVE
Eric Dickerson says there's NO WAY Freddie Gibbs -- the rap star engaged to his daughter -- is guilty of raping a woman in Austria ... telling TMZ Sports he "supports Freddie 100%."
Gibbs was arrested earlier this month -- after two women reportedly claimed the rapper and his security agent drugged them after a 2015 show in Austria and raped them at Gibbs' hotel.
For his part, Gibbs has adamantly denied any wrongdoing and has vowed to fight the charges.
FYI, Freddie is a big name in rap -- having formerly been signed to Young Jeezy's CTE World record label, and been featured on songs with the likes of Gucci Mane, Action Bronson and E-40.
Gibbs popped the question to Dickerson's daughter, Erica, last March ... so we contacted ED to ask how his family is handling the situation.
"I don't know too much about the specifics of the situation," Dickerson told TMZ Sports ... "but I do know Freddie and I know his character ... I believe him."
"I talked to Erica (his daughter) and she said that she knows Freddie and knows that he would never be capable of doing something like that."
Dickerson says he's also been in contact with Freddie -- and offered up some advice on how to handle the situation.
"When I talked to Freddie, I told him the main focus is to stay positive. He told me 'I will fight this the whole way. I don't want to go through this without clearing my name 100%.'"
Gibbs has been released on bail -- and his lawyer says he has NOT been formally charged with any crime.