O.J. Simpson -- Man Convicted In Missing Heisman Caper
O.J. Simpson
Man Convicted In Missing Heisman Caper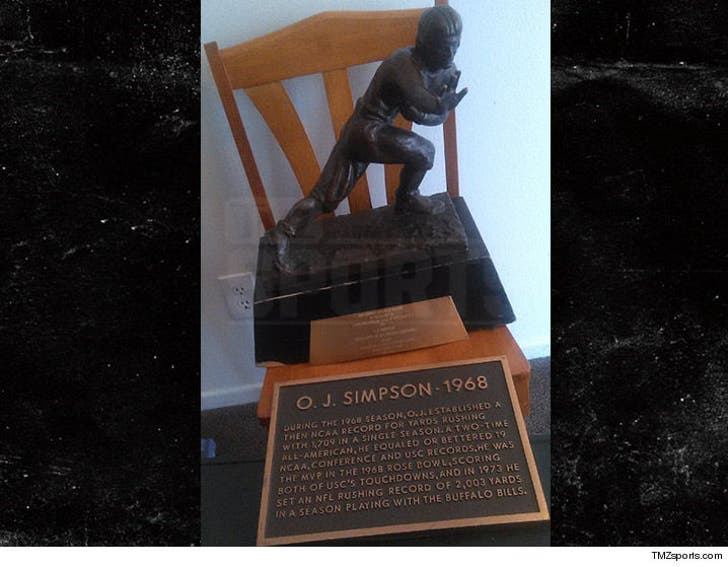 EXCLUSIVE
The man who contacted USC claiming he had the school's copy of O.J. Simpson's Heisman Trophy has been sentenced in the missing Heisman caper ... and will NOT do any jail time.
The story is bizarre ... Lewis Starks had claimed he bartered for the trophy after it was stolen from Heritage Hall at USC back in 1994.
(FYI, both the player and the school get a trophy to display. O.J.'s trophy was reportedly purchased by a private collector in 1999.)
Starks was adamant he was NOT the guy who broke the case and made off with the statue -- but says he later traded it in exchange for a Honda Accord and $500 cash.
Now, we've learned he copped a deal with prosecutors -- pleading no contest to receiving stolen property ... and in exchange he was sentenced to 3 years probation.