Chris Pratt: Yes, Star-Lord Line Dances
Chris Pratt
Yes, Star-Lord Line Dances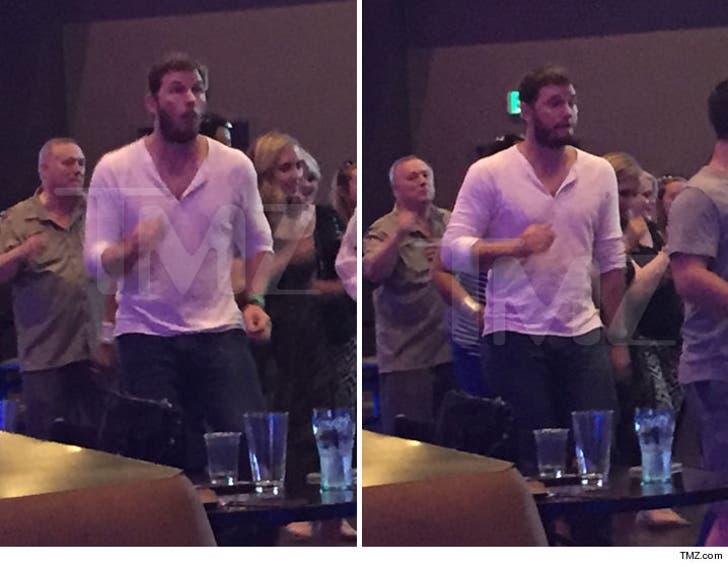 EXCLUSIVE
Chris Pratt can officially do it all, he just crossed the Electric Slide and Cupid Shuffle off his list of talents.
Some lucky fans were surprised Thursday night when Chris showed up to the sports bar at Clearwater Casino in Suquamish, Washington -- population just over 4,000.
Sources tell us he was at the bar with his parents, taking pictures and interacting with fans well past midnight. He grew up in the area, and clearly felt right at home since we're told he tore up the dance floor during the Electric Slide AND the Cupid Shuffle!
As you might have figured from that last part -- we're told he was throwing back beers too.
You know you wanna party with Chris.