Miss Florida Pageant Sued -- You Smeared Me to Strip Me!!!
Miss Florida USA Pageant Sued
You Smeared Me to Strip Me!!!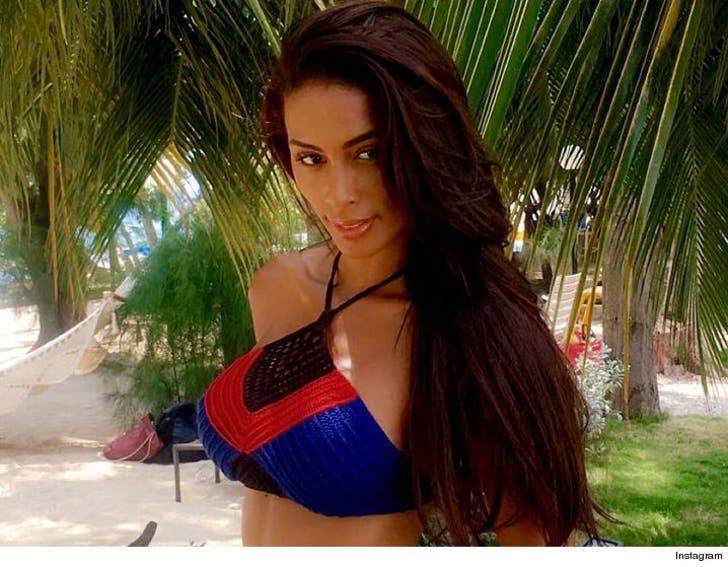 Breaking News
Genesis Davila -- the former Miss Florida 2017 -- says a pageant organizer royally screwed her out of her crown cause of his disdain for Puerto Ricans and to direct the new winner to one of his business clients ... so she says in a new lawsuit.
According to legal docs obtained by TMZ ... Davila accuses pageant boss Grant Gravitt of overt prejudice against Puerto Ricans and spreading lies to dethrone her -- saying she wasn't born in the U.S. and cheated at the competition by bringing in her own hair and makeup team.
Davila says she enjoyed the title for all of 6 days before a meeting with pageant officials. She says that meeting was supposed to be about proving her citizenship.
Instead ... Davila says it turned into a press conference, where she was told to resign and lie that it was "because her mother was sick in a hospital." The pageant later announced she was stripped of her title and crown.
Davila says Gravitt came up with all kinds of excuses to dethrone her ... just to steer the new winner to one of his clients and major financial sponsors, Pageant Ready.
As for a photo that surfaced showing her getting makeup help ... she says that photo was snapped a week before the pageant and Gravitt purposefully cropped out the time stamp to support his false claim.
Davila is suing for damages in excess of $15 million.