NFL's Denard Robinson -- Small Fine ... For Crashing In Pond
NFL's Denard Robinson
Small Fine
For Crashing In Pond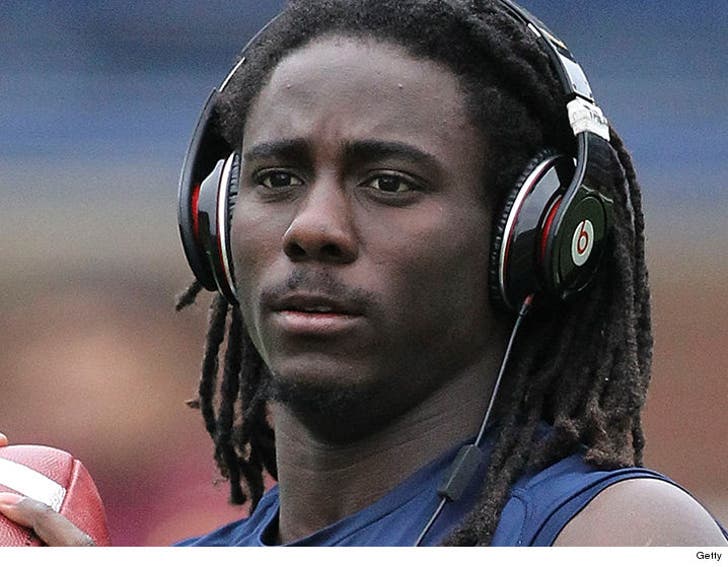 Breaking News
Jacksonville Jaguars' Denard Robinson is almost off the hook in his bizarre pond accident ... 'cause all he has to do is pay a small court-ordered fine.
The 25-year-old running back was cited for careless driving after crossing a few lanes of traffic and crashing his car into a retention pond on July 3rd.
According to Florida Times-Union's Larry Hannan, Robinson just pled no contest to the citation. The judge ordered him to pay $100 fine and said he'll get no points on his driving record.
Robinson was not present in court, but sent his attorney, Henry Coxe, on his behalf. He argued Robinson's car drifted after he fell asleep at a red light ... but barely went into the water.
Coxe gave us a picture that shows where Robinson's car was when the tow truck showed up.