Tenn. Titans Linebacker Makes Tribute to 9/11 Victims
Tenn. Titans Linebacker
Tribute to 9/11 Victims
With Patriotic Cleats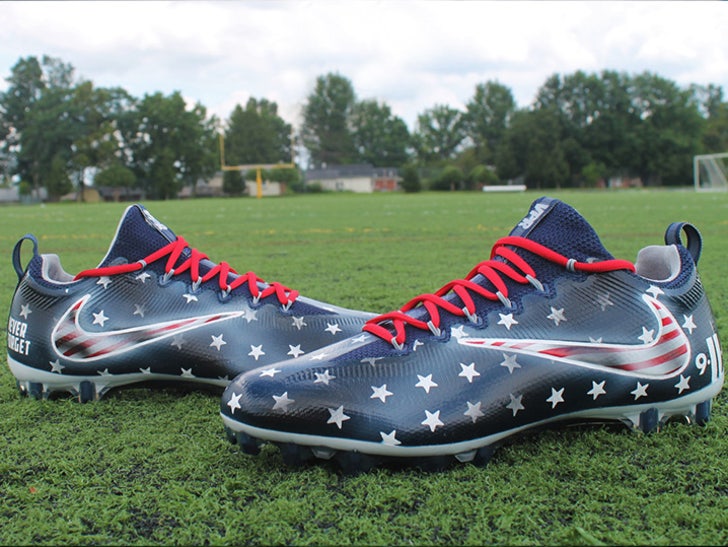 Exclusive Details
When Tennessee Titans linebacker Avery Williamson takes the field on Sept. 11th ... he'll be playing with a special set of cleats created to honor those who passed on 9/11.
The NFL regular season happens to begin on the 15 year anniversary of the terror attacks -- and many of the players are planning to pay tribute to the victims, first responders and other people affected by the tragedy.
One of those players is Williamson -- who approached cleat customizer Billy Hobbs at True Blue Customs and asked for a special design ... and Hobbs came through strong.
Hobbs airbrushed a pair of Nike Vapors to resemble the American flag, and added the words "Never Forget" and "9/11" to the back of each cleat.
Several NFL players have talked about playing on 9/11 -- including NY Jets center Nick Mangold -- who previously said, "It is truly an honor to open the season at home, at MetLife Stadium, on the 15th anniversary of 9/11."
"I know that will be an emotional time for everyone, as it was (on the 10th anniversary) in 2011."