Eli Manning Says Peyton Better Watch ALL Giants Games
Eli Manning
Peyton Better Watch ALL Giants Games
... He's Got Sunday Ticket!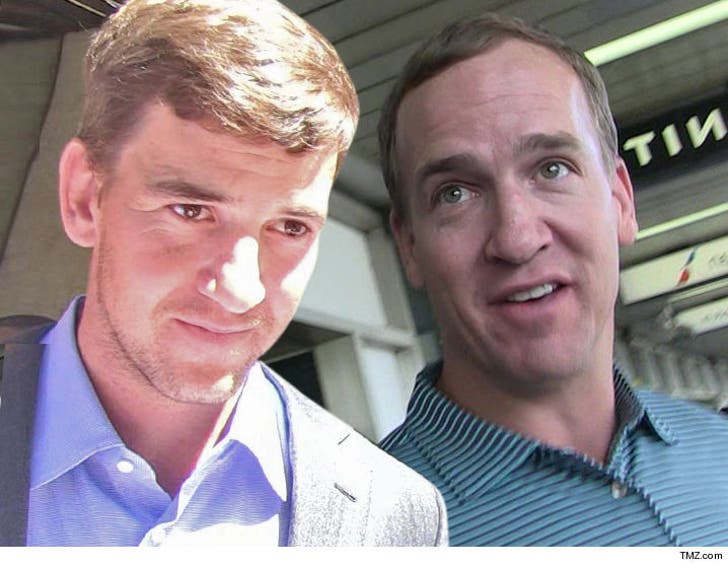 Breaking News
Now that retired Peyton Manning's got all that free time on his hands, his brother, Eli, says he has NO EXCUSE to miss a NY Giants game ... and wants a post-game recap from Peyton to prove he watched!
Eli Manning called into "The Dan Patrick Show" and said he knows Peyton will be traveling a lot during football season -- but says he still expects full brotherly support.
"He'll definitely be watching the Giants games," Eli said ... "There's no reason he won't. I know he has DirecTV. I know he has the NFL Sunday Ticket."
Eli says he's informed Peyton about the schedule and how to watch games on the road (live streaming to phone) ... and demands a "full recap and maybe an essay about what he thought about each [game] to make sure he's watching."