Anwar Hadid: No Dreamy Shoots with McMug Shot
Jeremy Meeks
No Dreamy Shoots
With McMug Shot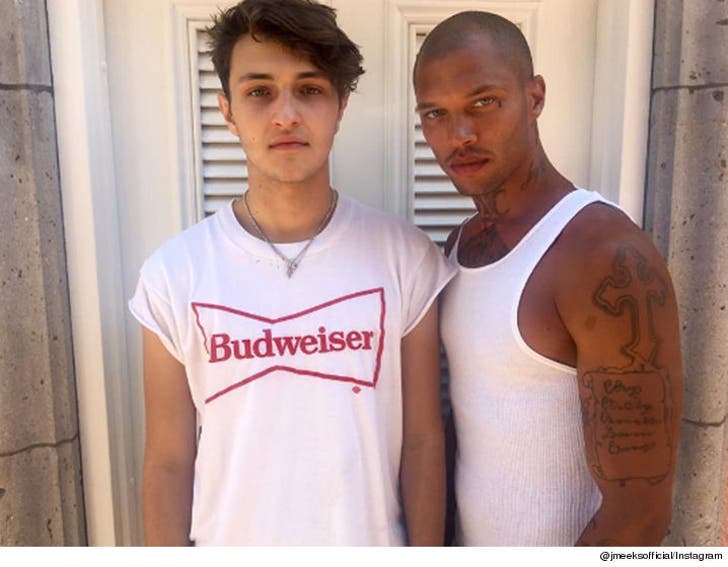 EXCLUSIVE
Bella and Gigi Hadid's little bro is NOT teaming up with an ex-con -- no matter how much of a handsome bastard the guy is.
Jeremy Meeks -- the former Cali state prisoner known as Dreamy McMug Shot -- posted a pic with Anwar Hadid ... which became a thing on the Internet, and started rumors the guys were doing a modeling shoot together.
Sources close to Anwar tell us he and Jeremy were introduced in Bev Hills last week, and Jeremy asked for a pic because he's a fan. Anwar obliged because he's a nice guy.
Jeremy's no dummy though -- he's trying to make it big in modeling, which is probably why he didn't caption the photo.
Never hurts to be Hadid-adjacent.