Nate Diaz Blew Up My Vape Pen Biz ... But I Can't Cash In On It!!
Nate Diaz
Blew Up My Vape Biz
But I Can't Cash In!!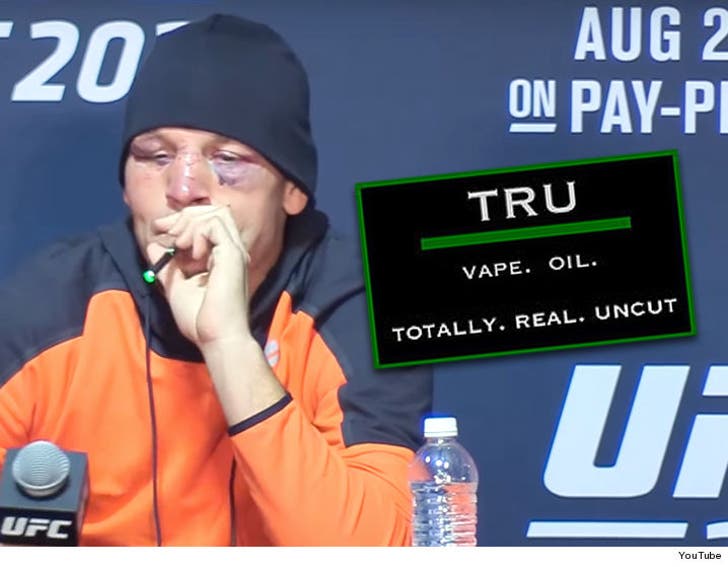 EXCLUSIVE
Nate Diaz gave an upstart vape pen company a HUGE BOOST when he lit up after UFC 202, and now the biz is struggling to meet the high demand.
Tru Vape Oil's founder, Derek Hodslo, says his phone and computer haven't stopped blowin' up since Nate puffed on one of his pens at Saturday night's news conference. He says the endorsement was totally unplanned and, in fact, Nate caught 'em off guard.
He says they had no time to stock up on the cannabidiol (CBD oil) which Nate was using that night -- and also shouted out on Instagram. Hodslo estimates they could've shipped 20,000 units, but they only had 506 CBD cartridges in stock.
Still, he says the publicity is invaluable and will eventually pay off -- even if they're not getting rich quick.
As for Nate catching heat from USADA for smoking CBD -- he says it helps him deal with post-fight inflammation -- Hodslo is team Diaz all the way, standing by his product's healing properties.