Ryan Lochte's a Professional Thief Magnet
Ryan Lochte
I'm A Professional Thief Magnet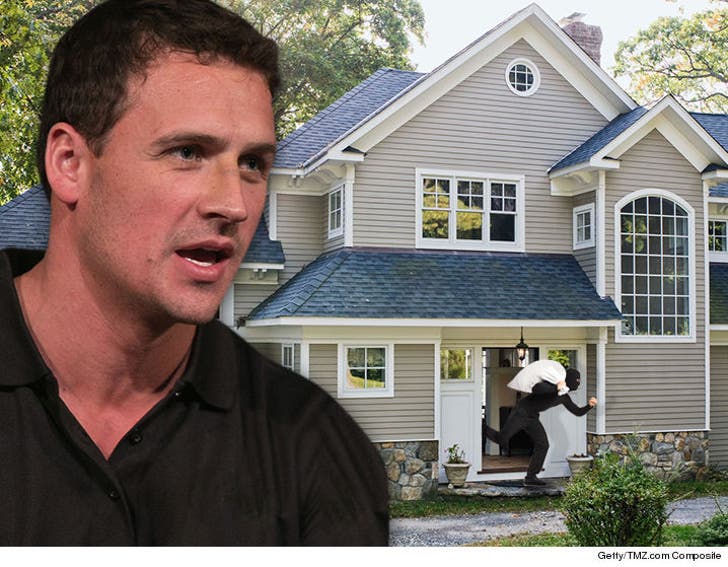 EXCLUSIVE
Rio's the least of Ryan Lochte's legal issues because he says he's also fallen victim to a bunch of crooks right here in the U.S.A. -- chronically, in fact, and it's cost him more than $100k.
TMZ has learned Lochte told cops his car was broken into in a Charlotte parking lot back in January. Law enforcement tells us Ryan said the thieves jacked his iPod, swimsuit, swimcap, goggles and a Team USA backpack. Total loss ... $1,000. Ryan also admitted he left his car unlocked.
Lochte's luck was even worse when he lived in Gainesville, FL -- check out all the police reports for alleged stolen goods:
- May 2009: Ryan's Suzuki GSX-R750 motorcycle. $8k lost.
- Dec 2009: Home burglary of Louis Vuitton bags, watches (Rolex, Jacob & Co., Breitling), jewelry, TVs and other electronics. Cops say the house was unlocked. $123k lost.
- July 2010: ANOTHER motorcycle lifted from his house. $14k lost.
- March 2011: Cops bust 2 guys attempting to steal wheels off his Chevy Tahoe.
According to law enforcement -- except for the tires -- none of the items were ever recovered.
If not for bad luck, he'd have none.