The Game's Diss Track Threatens 'Snitch' Meek Mill
The Game Diss Track
Threatens 'Snitch' Meek Mill ...
Wants to Bang Nicki Minaj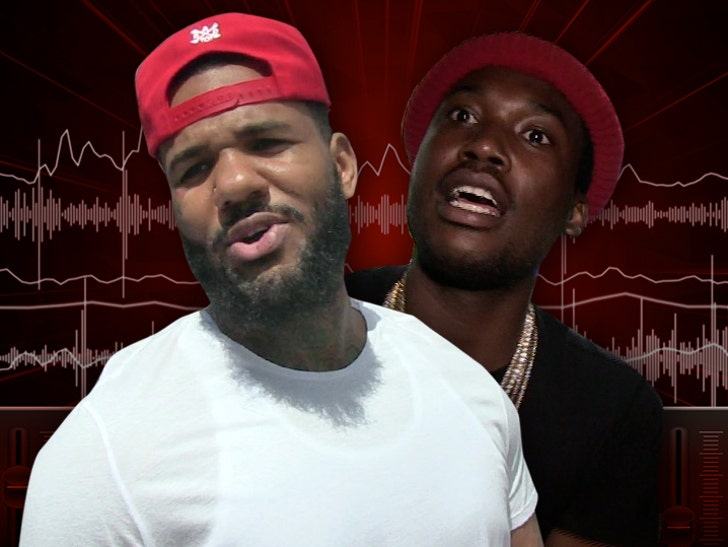 The Game is going after Meek Mill with some serious threats in a new diss track ... telling Meek to watch his back, letting him know he's gonna have sex with Nicki Minaj.
Game dropped "92 Bars" Friday morning ... which possibly explains why he started going HAM on Meek Thursday night in a Miami nightclub, calling him out as a snitch.
Check out the song -- the reference to his "pool stick" and Nicki is an instant classic ... as diss tracks go, anyway. Game also reveals one of the 3 Kardashians he says he's banged. It's a little disappointing.
As we first reported, Game's entourage was the target of a drive-by shooting outside the Fontainebleau Hotel ... after the nightclub gig.
There's no evidence whatsoever connecting Meek to the shooting.
For what it's worth ... Game's old nemesis, Stiches, is now taking credit for it. Smart ... copping to a felony on social media.