Tim Tebow Hits Home Run In First At-Bat
Tim Tebow
HOME RUN IN FIRST AT-BAT
In Instructional League Game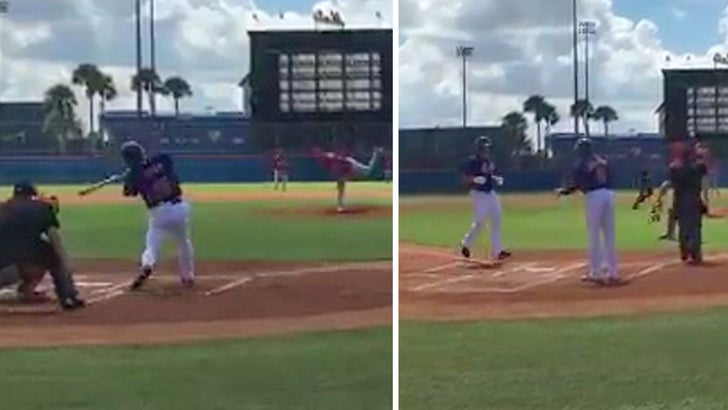 @Katie_Johnson_
Tim Tebow just hit a home run in his FIRST at-bat ... on the FIRST pitch ... in his FIRST instructional league game.
He was greeted at the plate by his teammates -- who were all going nuts!
FYI -- the pitcher is no joke! John Kilichowski went to Vanderbilt University ... and was an 11th round draft pick of the St. Louis Cardinals in the 2016 MLB draft.