Shia LaBeouf Hitched In Vegas By Elvis
Shia LaBeouf
Hitched In Vegas By Elvis
Shia LaBeouf tied the knot with his longtime girlfriend, Mia Goth, in a Las Vegas ceremony that was NOT traditional ... TMZ has learned.
The couple got hitched at Viva Las Vegas, a chapel known for themed weddings. Some of the options include Elvis and Alice Cooper packages, or the more generic gangster and gladiator themes.
We've learned they went with the Elvis and Hawaiian themes. Mia even hitched a ride with Elvis in a pink Cadillac to the ceremony, and from the sound of it, planning the wedding was a lot easier than the honeymoon...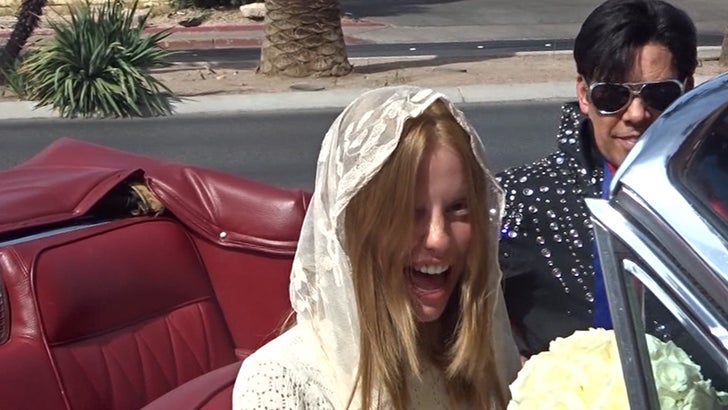 TMZ.com
They also offer traditional weddings, but no one would expect that from a guy who watches marathon sets of his own films ... for the sake of art.
Shia and Mia started dating in 2012, after meeting on the set of "Nymphomaniac: Volume II." They made headlines for a public fight in Germany in July of 2015. Goth was seen wearing an engagement ring back in March.