Super Size Me' Guy Downs Tribute Big Mac
Big Mac Inventor
Two All-Beef Patty Salute!
'Super Size Me' Guy Downs # 28,984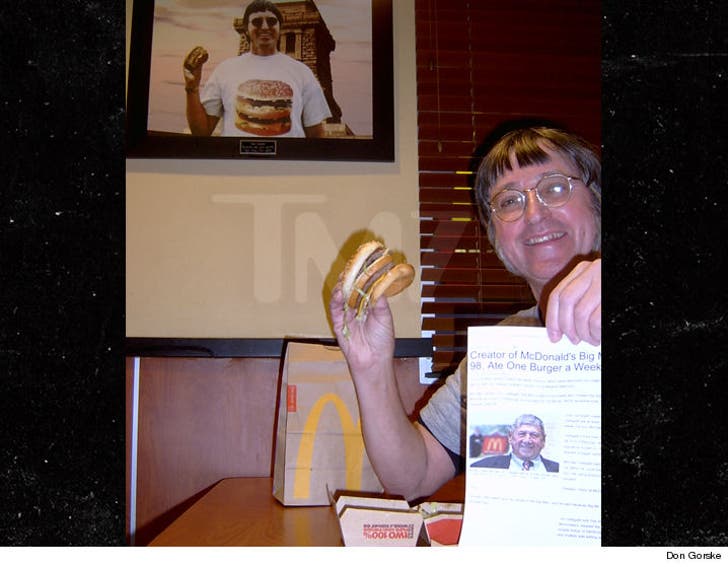 EXCLUSIVE
Big Mac creator Jim Delligatti got the ultimate tribute from his biggest fan -- the guy who famously eats 2 Macs per day come hell or high water.
"Super Size Me" star Don Gorske rolled into his fave Mickey D's on Wednesday, as soon as he heard Delligatti had died. Gorske says he ordered his usual -- yes, 12 years later, he's still pulling double duty everyday -- and proudly inhaled his 28,983rd and 28,984th sandwiches ... in memoriam, of course.
Gorske tells us he actually spoke to Jim by phone back in 2007, and hopes McDonald's will do something special to honor Delligatti's legacy.