Pierre Thomas Tried to Stop Will Smith Fight Moments Before He Was Killed
Pierre Thomas
I Tried to Stop Will Smith Fight
Moments Before He Was Killed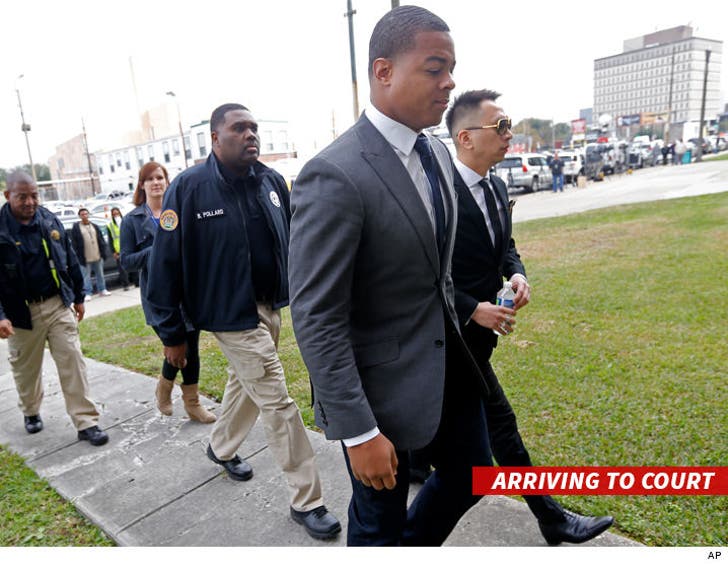 Breaking News
Ex-New Orleans Saints running back Pierre Thomas says he personally tried to stop the road rage altercation involving his friend Will Smith ... but he was too late.
Thomas has been called as a witness in the murder trial of Cardell Hayes -- the man who shot Smith during the incident in New Orleans on April 9th.
Thomas was in one of the three cars in Smith's caravan -- which included several people who had eaten dinner together at a New Orleans restaurant earlier in the evening.
Pierre testified that during the caravan ... Smith's Mercedes SUV was involved in a crash with a Hummer. Thomas couldn't immediately figure out what was happening but says he saw Smith had gotten out of his car and was jawing at the men in the Hummer.
Thomas says Smith's wife tried to hold Will back -- saying things like, "We have kids" -- but the men continued to yell at each other. One of the men in Smith's party, Richard Hernandez, took his shirt off as if he was ready to fight.
Thomas says he got out of his car and tried to de-escalate the situation -- but before he could step in, shots rung out ... and Smith was killed.
Thomas is adamant he believes Smith's death should be considered murder.
Thomas got choked up talking about the incident and said Will was like a brother to him. The judge just called for a lunch break but Thomas could be back on the stand later this afternoon.