Music Licenser Sues for Radio Industry Trying to Get Drake and Bieber Hits on the Cheap
Drake & Justin Bieber
Radio Industry Trying to Get Hits on the Cheap
... Music Licenser Sues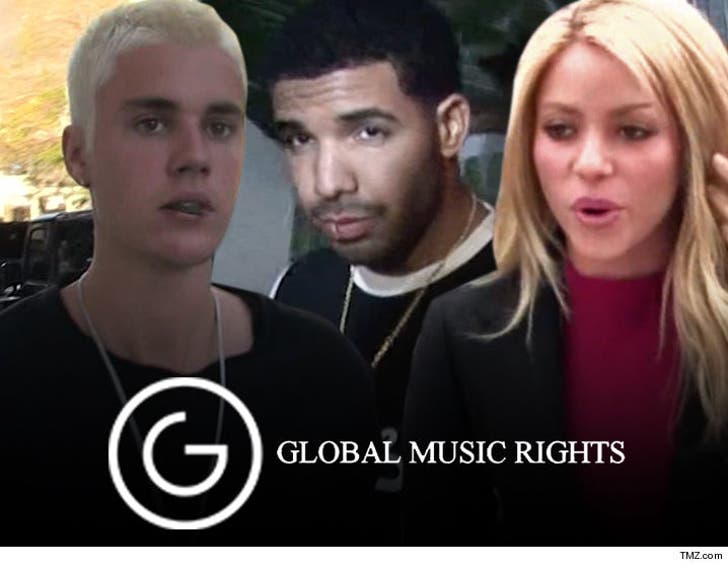 Breaking News
Songwriters for Justin Bieber, Drake, Shakira and a bunch of other celebs are getting robbed blind by an "illegal cartel" of radio stations ... according to the company trying to shut 'em down.
Global Music Rights is suing virtually the entire radio industry for colluding to drive down the payments to all songwriters ... including those repped by GMR, such as Drizzy and Biebs.
According to the docs ... the Radio Music License Committee negotiates rights for 10,216 radio stations as a whole. GMR says because the RMLC negotiates rights in bulk ... individual artists (who write their own songs) are getting screwed.
Translation: if stations compete against each other to buy rights to the best songs ... the artists will make more dough. #FreeMarket
Daniel Petrocelli, the attorney for GMR, says the "cartel" stays together successfully because it keeps compensation to songwriters low.
The RMLC says it "will not roll over in the face of the baseless, bullying lawsuit."