Craig Sager Immortalized By L.A. Street Artist
Craig Sager
Immortalized By L.A. Street Artist
... Next To Stuart Scott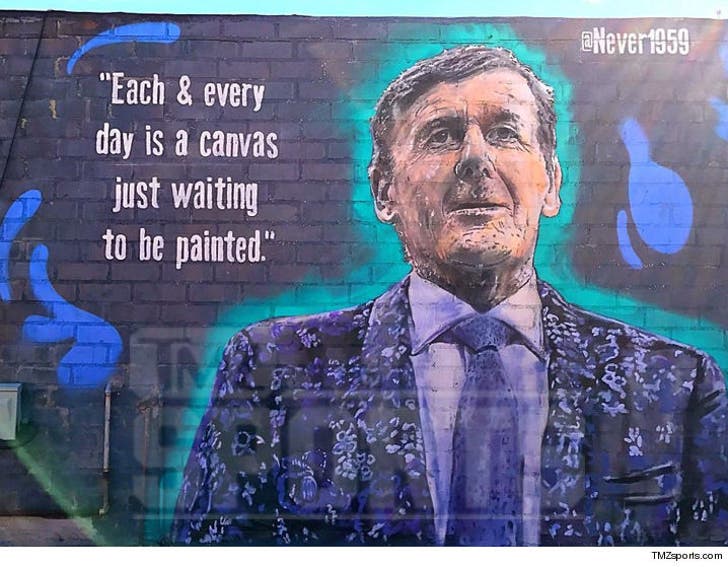 EXCLUSIVE
Craig Sager's legacy just got the ultimate big up from a huge L.A. street artist ... being immortalized on some Tinseltown bricks right next to fellow Jimmy V award winner Stuart Scott.
The artist's name is Jonas Nevers ... who's done art of other sports figures like Vin Scully, Kobe Bryant, and Magic Johnson ... but made headlines for his Stuart Scott piece last year.
We're told the Sager art -- painted on the brick wall of Melody Bar & Grill -- was finished just moments ago ... and the decision to put him next to Scott was made to honor two iconic voices that cancer took too soon.