Tiger Woods Goes Topless ... Call Me Mac Daddy Santa! (PHOTO)
Tiger Woods Goes Topless
Call Me Mac Daddy Santa!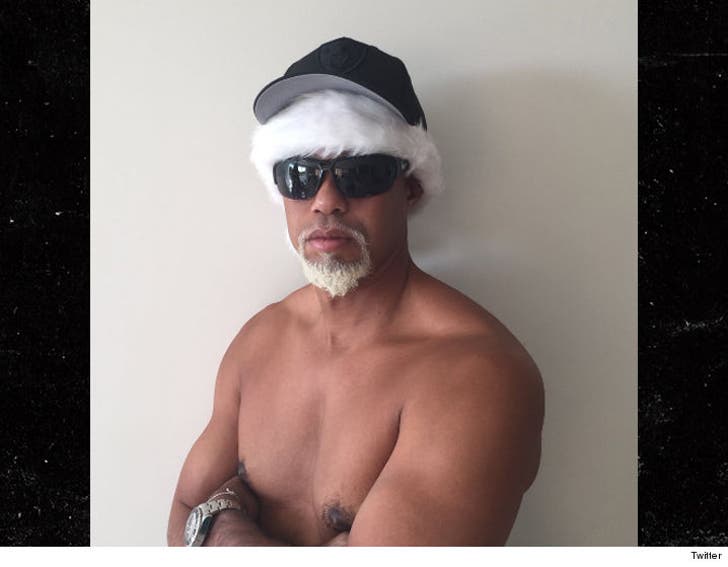 Breaking News
Bet you didn't think you were gonna see Tiger Woods' nipples today, huh?
Well, here you go ... the golfer dressed up as his favorite winter character, "Mac Daddy Santa."
Woods explained, "Xmas tradition that my kids love. Mac Daddy Santa is back!"
Hey, when it comes to Tiger .... better Christmas traditions than Thanksgiving ones.