Paula Patton Claims Robin Thicke Physically Abused Her
Paula Patton
Robin Thicke Physically Abused Me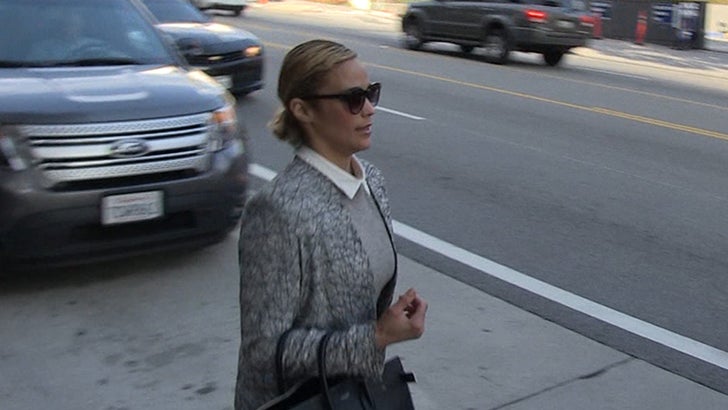 TMZ.com
According to Paula's declaration filed in support of her domestic violence restraining order in May 2013 at the Cannes Film Festival ... she and Robin got into a fight and Robin hit her with a closed fist to her upper body and then pushed her onto the ground.
She claims he threatened multiple times to "bash my f***ing head in."
Paula gets personal, saying the straw that broke the camel's back in their marriage happened back in February 2013, when she was filming "Warcraft." Robin and Julian came to stay with her and she says Robin was supposed to take care of the boy, but early in the morning, he began screaming in front of them that he wanted to "f***ing sleep ... Who do you f***ing think you are not letting me sleep!"
She also claims Robin had a serious cocaine problem.
She makes cheating allegations in her docs, saying Robin called her while he was on tour in 2013 and she heard him having sex with another woman.
A source close to Robin scoffs at Paula's allegations, telling TMZ, "If these multi-year-old allegations were true, why is she only raising them now in the midst of a custody dispute where she's the only one violating the judge by denying Robin access to the boy?"
Paula makes various allegations involving Julian, saying among other things she began noticing behavior changes last November. She describes an incident where Julian asked Robin for a hug before bed and instead she says Robin came back to his room and spanked him.
TMZ broke the story ... a judge issued the restraining order, prohibiting Robin from coming near Paula, their son or her mom ... at least for the time being. Robin asked for an order giving him sole physical and legal custody but the judge shut him down.
Robin's lawyer claims the L.A. County Dept. of Children and Family Services is about to close its child abuse investigation against Robin, concluding the charges are "unfounded" ... this according to Robin's lawyer. The lawyer also says DCFS is investigating Paula for emotional abuse.