Tom Brady Will Sign Your Footballs ... $1,000 a Pop!
Tom Brady
Will Sign Your Footballs
... $1,000 a Pop!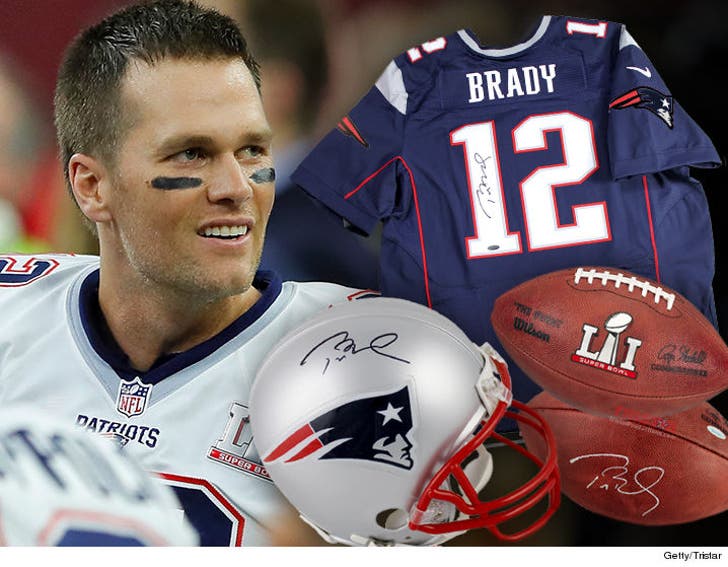 Exclusive Details
Tom Brady has committed to a private autograph session for hardcore collectors -- but if you want in, you gotta have serious cash.
We spoke with the Tristar sports memorabilia company which confirmed Brady is on board for a session in March. The company has done similar signings with Brady in the past.
Basically, you tell the company what you want signed and TB12 will sign it.
Autographed photo -- $850
Patriots mini-helmet -- $900
Tom Brady "game day" style jersey -- $1,200
Want him to add the words "5X SB CHAMP"? ... that'll be an extra $400.
He'll also add a 20 character personalization for an additional $500.