Floyd Mayweather Says Don't Bring Up The 'C' Word On His Birthday
Floyd Mayweather
My Bday Whip Has Chinchilla Floors
Don't Bring Up The 'C' Word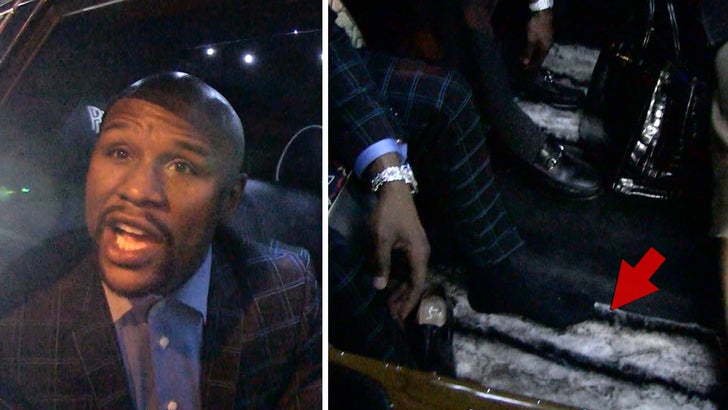 TMZSports.com
Floyd Mayweather wanted one gift for his 40th birthday in L.A. Thursday night ... not to have to talk about Conor McGregor... the question is, did he get it?
TMZ Sports got Mayweather leaving Roku in Hollywood, the first stop on his weekend-long massive 40th birthday blowout celebration.
Floyd talked to our cameras about the chinchilla floors in his whip, the RIDICULOUS watch on his wrist, even about his nephew, who he says is gonna run all his companies.
What he wouldn't talk about? Conor, saying he wanted to take his bday off from all the madness.
Happy birthday, champ (please, please get the fight made).
BTW ... we couldn't resist.