Tyron Woodley Blasts Dana White ... Dana Fires Back (VIDEO)
Tyron Woodley
Blasts Dana White
... Dana Fires Back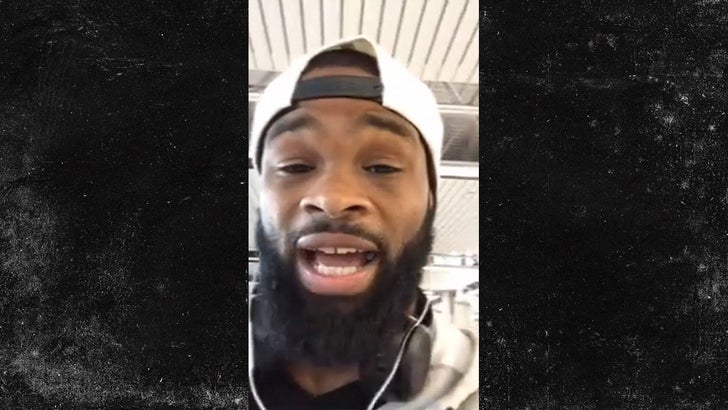 TMZSports.com
UFC champ Tyron Woodley is going after his boss in a big way -- blasting Dana White for publicly saying he didn't think Tyron should have won this weekend ... but Dana says Tyron needs to shut up and let his fists do the talking.
Woodley tells TMZ Sports he found it "distasteful" for White to say the judges scored the fight incorrectly by awarding Tyron the majority decision over "Wonderboy" Thompson at UFC 209.
"That's like me coming out as a fighter and saying, 'I don't think you did a good job promoting the fight' ... which I don't. I don't think they did a good job promoting me as champion."
Woodley says he vows to be a "tough guy to deal with" moving forward.
We spoke to White who essentially said if Woodley would have beat Wonderboy's ass like he promised, there wouldn't be an issue.
"Tyron Woodley came out and said he was going to destroy Thompson and there would be no question he was the champ. Well guess what? There's questions again."
"Let me tell you what ... when you have a performance like you did at 209 and you get booed for 5 straight rounds and then people are booing so loud you can't even do your interview, you should probably just take your lumps and move on. Get your next fight as fast as you can and try to put that performance behind you."
White added one last thing ... "There's one guy around here who calls the shots and as soon as you learn that, the better off you'll be."