Rich the Kid and Famous Dex Tossing Cash, Trashing Maybach
Rich the Kid & Famous Dex
Tossing Cash ...
Trashing Maybach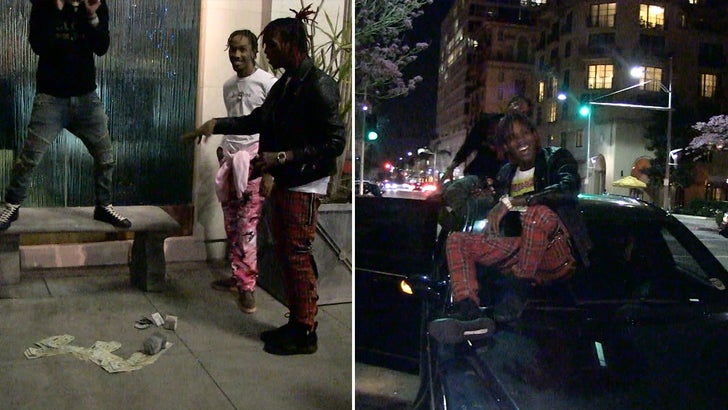 3/10/17
TMZ.com
For rappers Famous Dex and Rich the Kid money, jewelry and six-figure cars are just very expensive playthings.
The duo put on a show -- and not a concert -- outside Mastro's Steakhouse in Bev Hills when they littered the sidewalk with hundred dollar bills, and flashed their diamond chains and watches. But you really gotta see what happened when the valet pulled their Maybach in front of the restaurant.
Funniest moment: our photog asking if the 20-somethings take out insurance on their gear. Apparently they haven't gotten the Hollywood memo about showing off your jewels.