Dave Chappelle Muscles His Way Through Star-Studded Concert
Dave Chappelle
Muscles His Way
Through Star-Studded Concert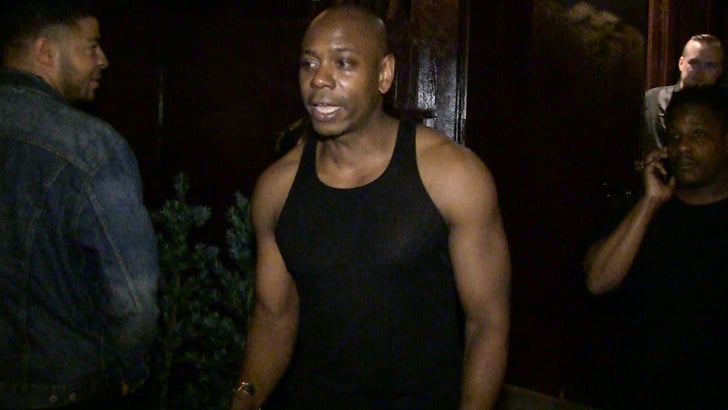 TMZ.com
Dave Chappelle flexed his biceps in front of some huge stars at his Monday night concert.
Kanye, Kendall Jenner, Don Cheadle and Stevie Wonder were all front and center to watch Dave perform at The Peppermint Club.
On his way out Dave used his muscles to help a pap who ate it hard on the sidewalk.
BTW ... Dave's 2 new stand-up specials dropped on Netflix Tuesday. Soooo ... go peep that.