LeBron James Praised By Street Fight Hero ... Let's Team Up!
LeBron James
Praised By Street Fight Hero
... Let's Team Up!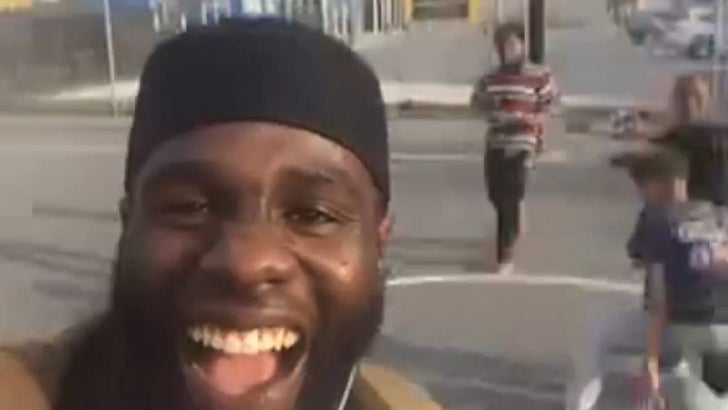 TMZSports.com
The man being hailed as a HERO for breaking up a teen street fight in Atlantic City is crediting LeBron James for making the video go viral -- and now he's calling on the NBA star for more help.
Ibn Ali Miller hasn't just become an Internet sensation for talking sense into 2 brawling teenagers, he's also been honored by city officials.
Miller tells TMZ Sports it was LeBron who got the ball rolling by posting the video on his social media -- "If he doesn't give me a shout-out, none of this ever happens."
He even gives a personal message to Bron -- inviting him to the community so he can continue to help out with the youth.
By the way, Ibn was out shooting hoops with the neighborhood kids when we spoke with him ... and got love from a bunch of proud locals ... including cops and cons!