Derek Fisher Says Kobe Bryant Deserves 2 Statues!!
Derek Fisher
Kobe Bryant Needs Two Statues
One For Each Jersey Number!!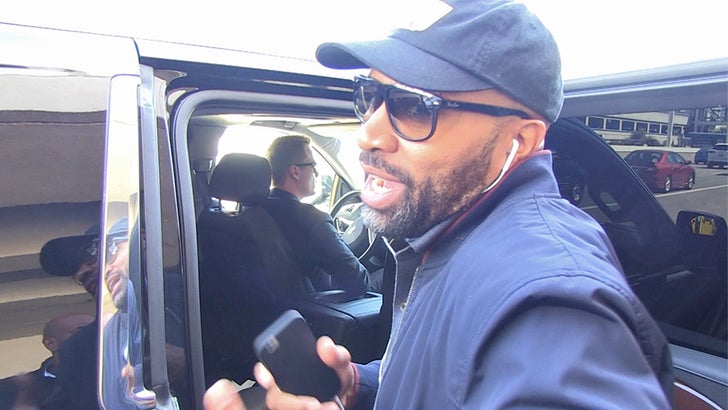 TMZSports.com
Now that Shaq has a statue in front of STAPLES Center ... it's only a matter of time before Kobe Bryant gets his. But there's one BIG question -- what number will Mamba's statue wear?!
Kobe's old teammate, Derek Fisher, has an easy solution ... DOUBLE 'EM UP! One statue for #8 and another for #24.
By the way, a similar issue has been raised when it comes to which jersey the Lakers will retire. Bryant told ESPN, "[Whichever number they choose] it'll be pretty hard for someone else to wear the other one."