Live Nation Stops Bootlegers from Selling John Mayer Merchandise at MSG
John Mayer
Live Nation Ain't Waitin' On The World ...
To Chump Change Me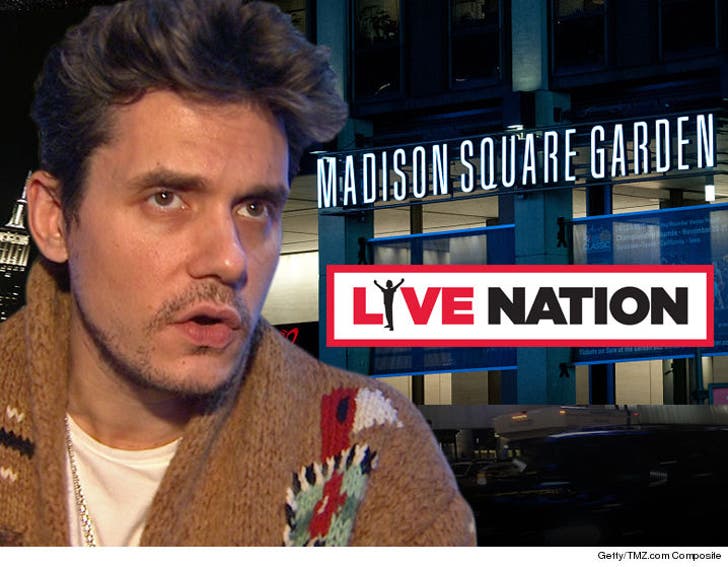 EXCLUSIVE
Live Nation is hell-bent on making sure no one's peddling bootleg John Mayer t-shirts outside Madison Square Garden next month when his show rolls through town.
The company just got a temporary restraining order banning street vendors from manufacturing, distributing or selling any merch with Mayer's logo or likeness 4 hours before and/or after his April 5th show within a 4-mile radius of the venue.
We're told the NYPD has a special task force to deal with these types of issues, called the "MSG Team," who will seize any counterfeit gear.
Good news is there'll be plenty of official merch to purchase ... for way more.