Kane's Mayoral Opponent Was In 'Friday Night Lights,' 'Lizzie McGuire'
WWE's Kane
Mayoral Opponent Was In 'Friday Night Lights'
... And Lizzie McGuire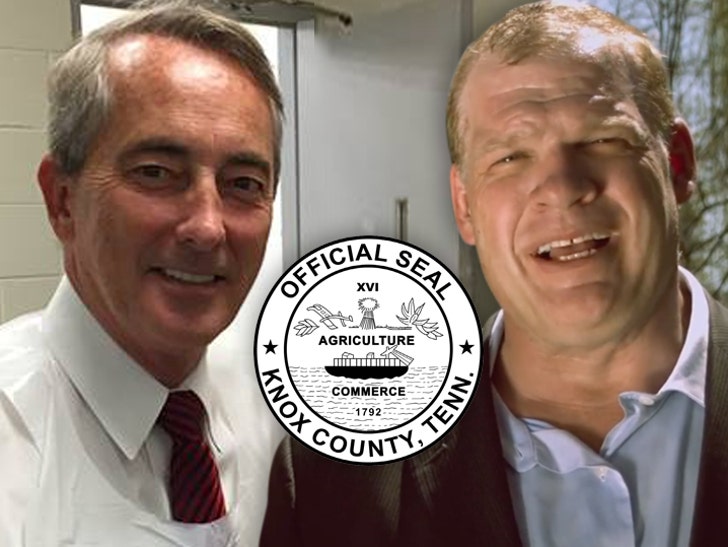 Exclusive Details
Kane ain't the only famous person running for mayor in Knox County -- the WWE star's opponent has a serious Hollywood background ... and even played a key part in "Friday Night Lights."
Kane (real name Glenn Jacobs) is running against Bob Thomas -- who played the sports radio host Slammin' Sammy in the 'FNL' movie. He was the first and last person you hear in the flick and his voice was a key part in moving the story along.
He's also a real-life radio DJ who had a big show in Knoxville for 25 years.
But get this, his son, Jake Thomas, is also an accomplished actor -- he played Lizzie McGuire's brother, Matt McGuire, on the Disney show. Bob also had a cameo on the show and wrote a few episodes.
Bob was also Jake's voice coach on Steven Spielberg's movie, 'A.I.' -- and spent months working alongside the Hollywood legend.
Bob (like Jacobs, is a Republican) is currently a Knox County Commissioner -- and if you think he's gonna roll over for a WWE superstar, he says you're sorely mistaken.
In fact, Thomas is extremely confident about his chances when the election goes down next year.
Clear eyes, full hearts (and tons of votes) ... can't lose.