Paris Hilton DJs for a Yoga Session at Equinox
Paris Hilton
Downward DJ at Equinox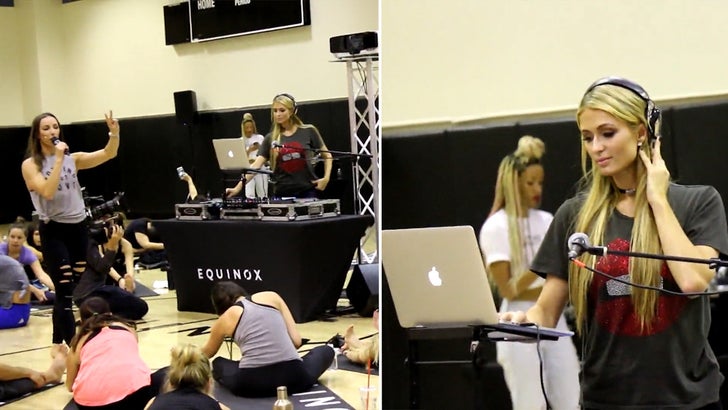 MEGA
Paris Hilton headlining in Ibiza ... but she will also volunteer for a rager during a yoga sesh at Equinox, when it benefits a kid's charity.
Paris put her turntable skills to good use Wednesday at an Equinox gym in West L.A., where she was performing at a benefit for The Felix Organization, which helps children in the foster care system.
We always thought yoga was supposed to be done in a calm, quiet environment ... we stand corrected.