Post Malone Orders $8,000 Worth of Popeyes for Coachella Party
Post Malone
It Ain't Coachella Until
I Get My 10,000 Popeyes Biscuits!!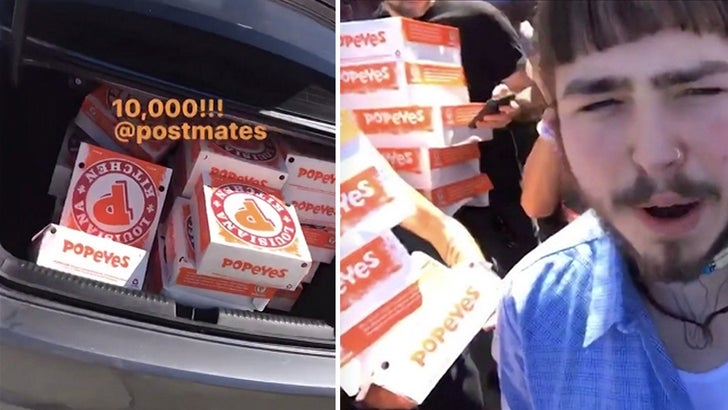 APRIL 2017
Nobody does Coachella like Post Malone ... who celebrated with some friends, some fans, and $8,000 worth of Popeyes ... which probably made him a lot more friends.
Post was at the music fest Sunday celebrating his "Stoney" album going platinum, when he decided to seriously turn up by ordering 10,000 Popeyes biscuits. Naturally, Post used Postmates to deliver the goods.
The delivery guy's car was nearly packed to the roof with the bread. Post showed his gratitude though with a temporary name change.